Sixth Grade School Supply Pick Up Wednesday, August 19, 2020 from 9:30 - 11:00 AM in front of the school. See you there!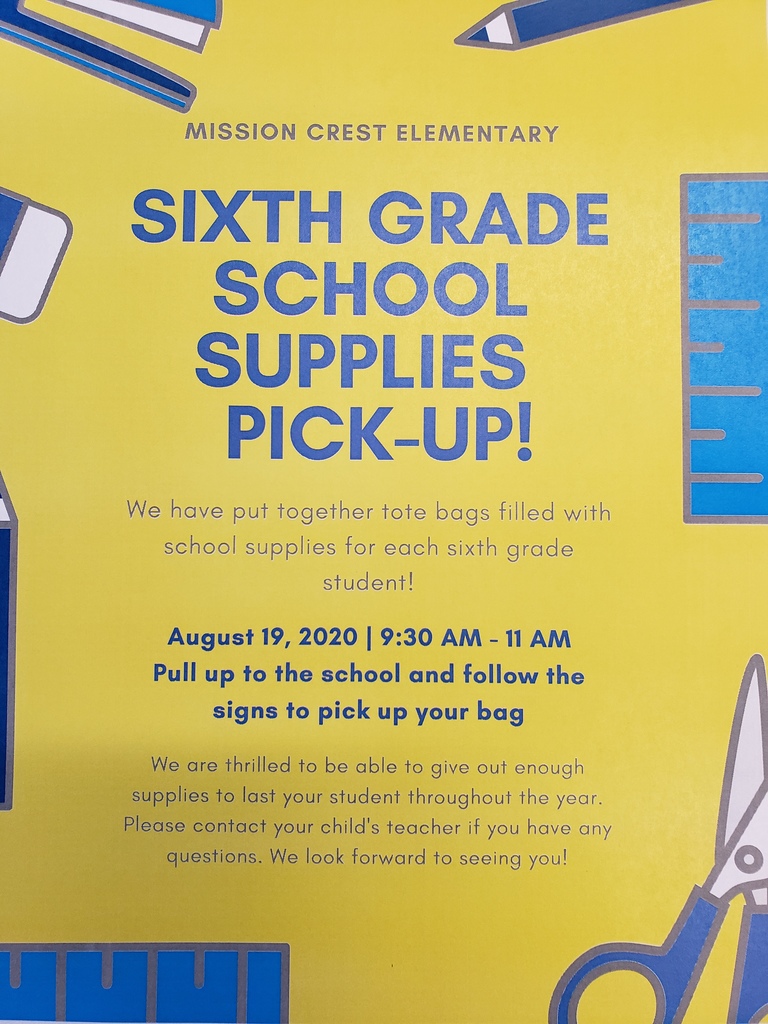 Hello Mission Crest Families! We appreciate your input. If you haven't already, please complete the Mission Crest Parent Survey. Hola Familias de Mission Crest! Les agradecemos su entrada. Si aun no lo has hecho por favor complete el encuesta para padres de Mission Crest. Link to surveys: (English)
https://forms.gle/NtPzPfs93PpEXnL88
(Spanish)
https://forms.gle/AhJaP8uqv7V6tPiW7

HUSD Nutrition Services will be offering free summer meals for ALL children ages 1-18! Meals with be served at 4 locations, Sultana High School, Hesperia High School, Cedar Middle School, and now Joshua Circle Elementary, starting June 1 - June 25 from 11:00 am - 12:00 pm.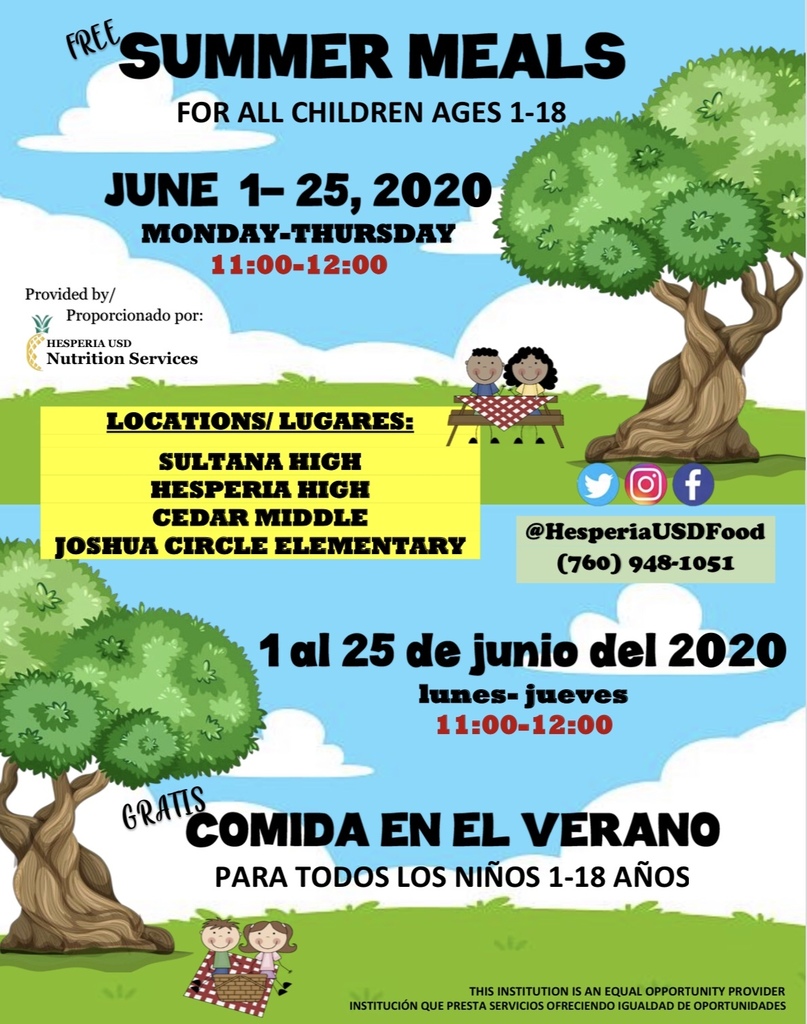 Just a friendly reminder that we are currently enrolling TK/Kindergarten for the upcoming 2020/2021 school year and NEW students to HUSD for the current school year and 2020/2021 school year. To enroll please go to hesperausd.org, click Explore, then click Enrollment under the Parent section. If you have any question please email
MissionCrestRegistration@hesperiausd.org
. #MCChargeItUp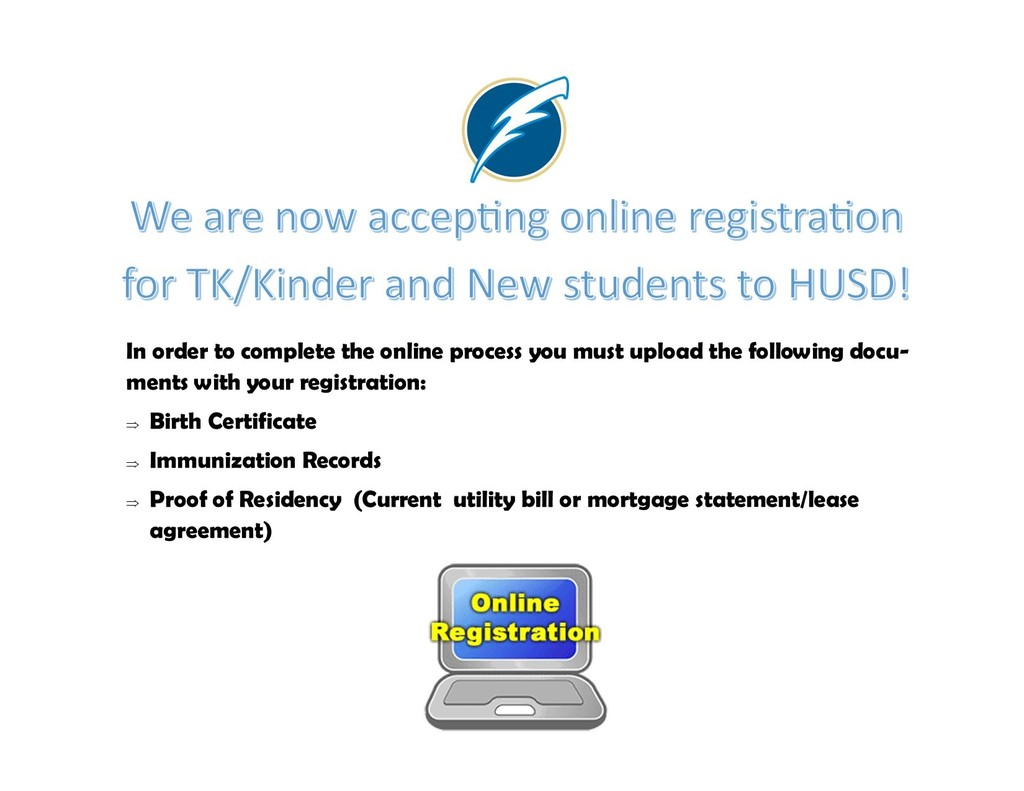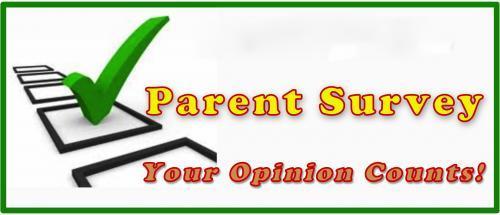 Next week is School Staff Appreciation Week! Help us recognize and celebrate our amazing teachers and staff. We have a week of virtual appreciation activities that our families can join in to recognize the care, love and dedication of our staff. We encourage all MC families to join in and show your support and appreciation of all teachers and staff members! #MCChargeItUp #StaffAppreciation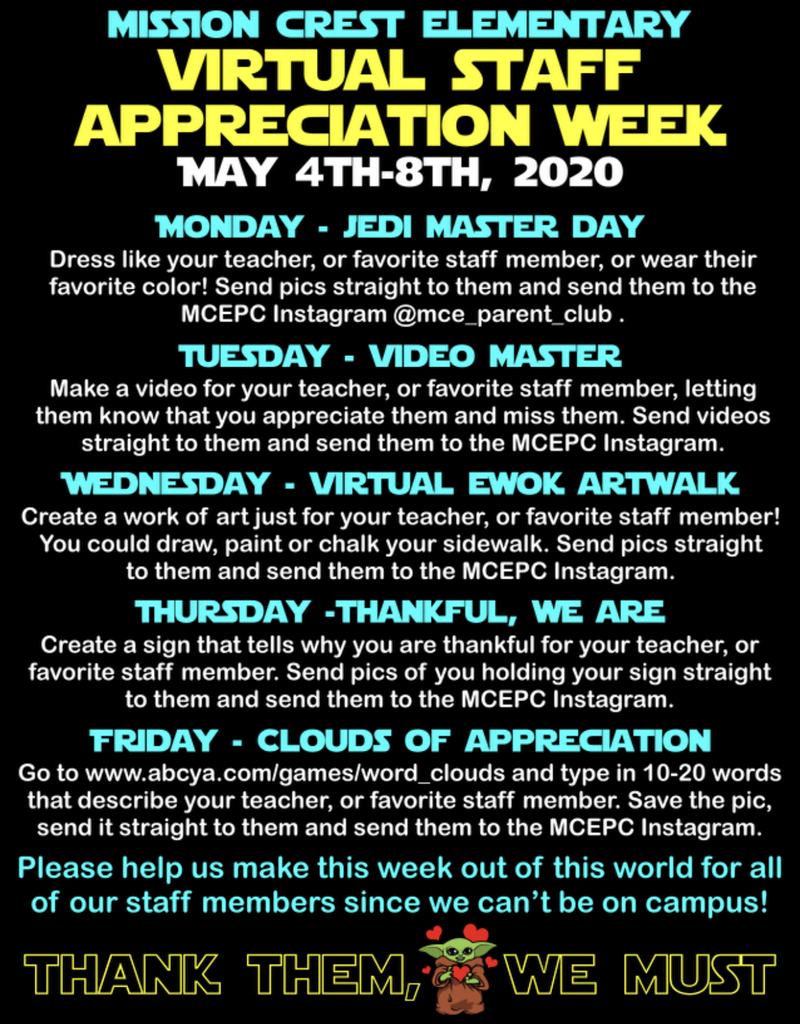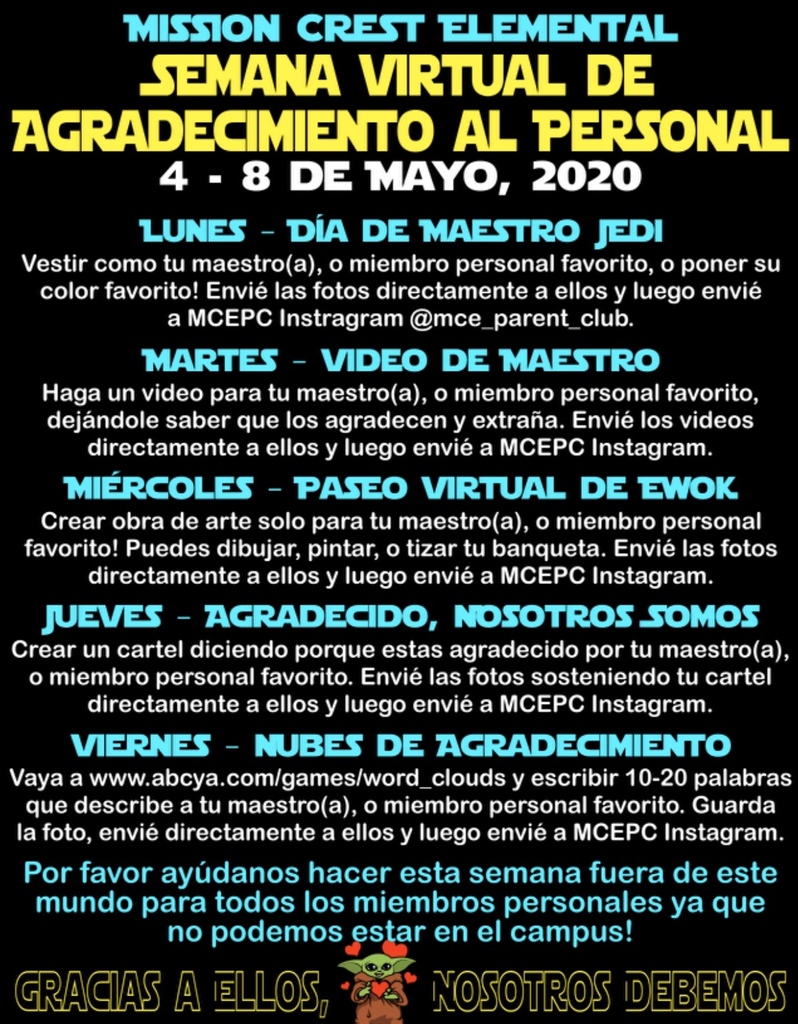 Exciting news, yearbooks are still on sale now! There are limited quantities available for $20. You may pay via Zelle to
mceparentclub@gmail.com
. Once you receive your confirmation email, please forward to
Linda.Holden@hesperiausd.org
. All yearbooks will be mailed to your home. Noticias emocionante, los anuarios todavía están en venta ahora! Hay cantidades limitadas disponibles por $20. Puede pagar por Zelle a
mceparentclub@gmail.com
. Una vez que recibas el correo electrónico de confirmación, por favor envíe a
Linda.Holden@hesperiausd.org
. Todos los anuarios serán enviados por correo a su casa.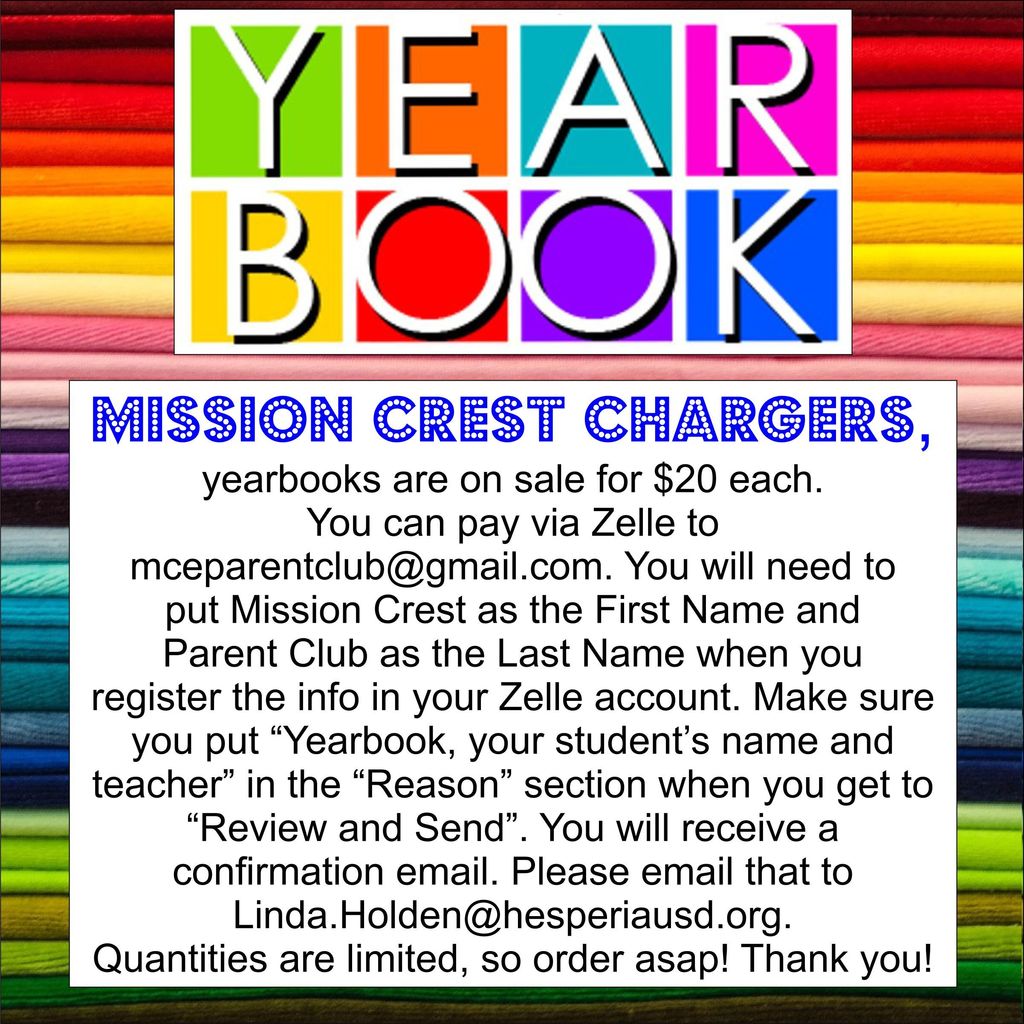 Worried that you missed the talent show? Worry no more! We are taking our talent show on the virtual road. If you have a talent you would like to showcase, shoot a quick (less than two minute) video and email it to Mrs. Holden @
Linda.Holden@hesperiausd.org
. #MCChargeItUp #VirtualTalentShow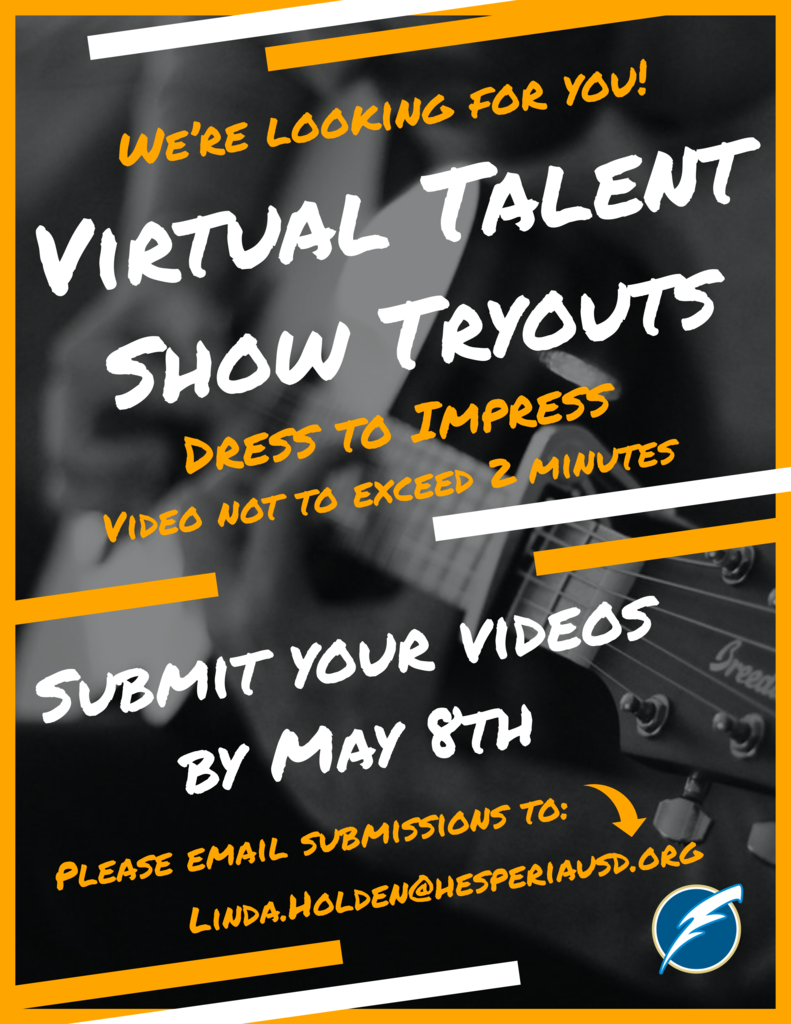 This weeks Challenge of the Week is to take a picture with your pet(s). Please email photos to
Linda.Holden@hesperiausd.org
. All photos will be featured on next weeks MC News! #MCCHargeItUp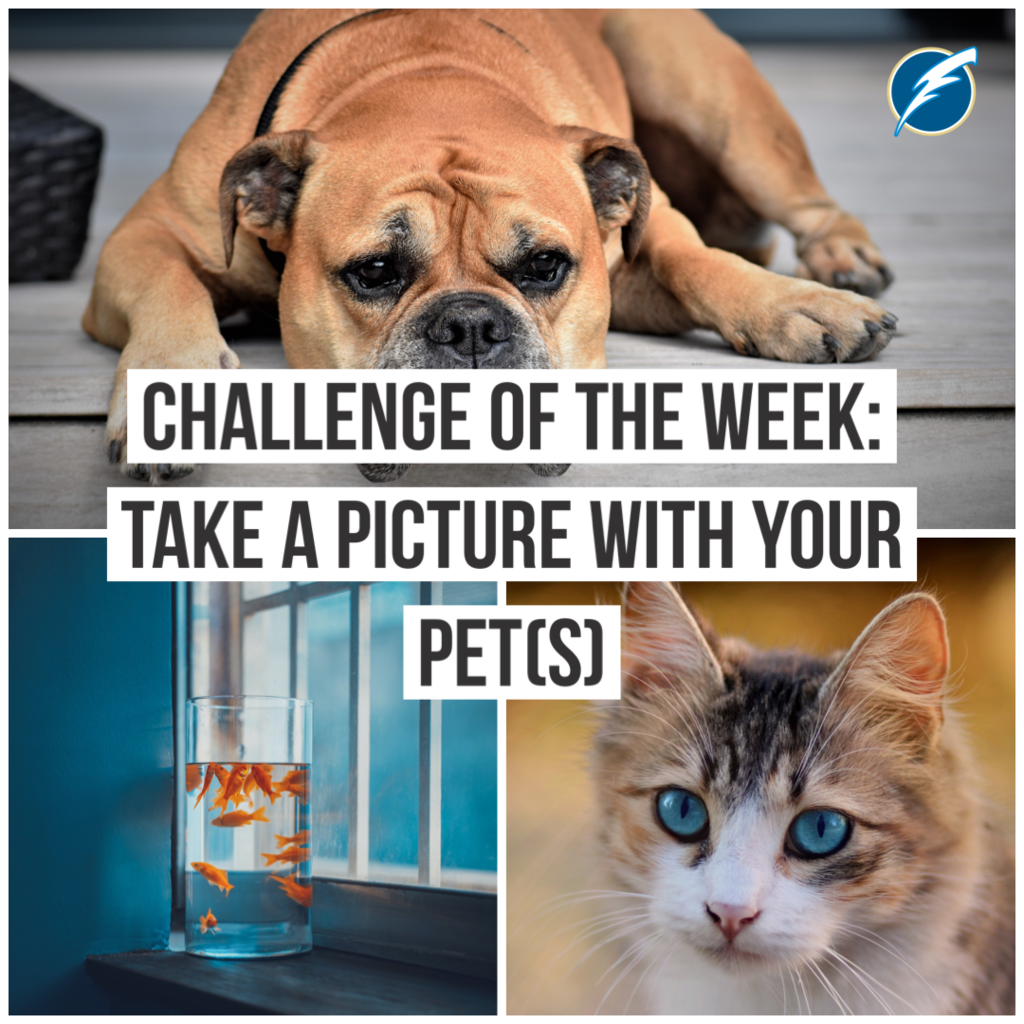 Please help us in congratulating Mrs. James, Instructional Coach, for being named Mission Crest's Certificated Employee of the Year, and Mrs. Cindy, Admin. Secretary, for being chosen as our Classified Employee of the Year! Thank you for always going above and beyond for all our MC staff and students! #MCChargeitup #Employeeoftheyear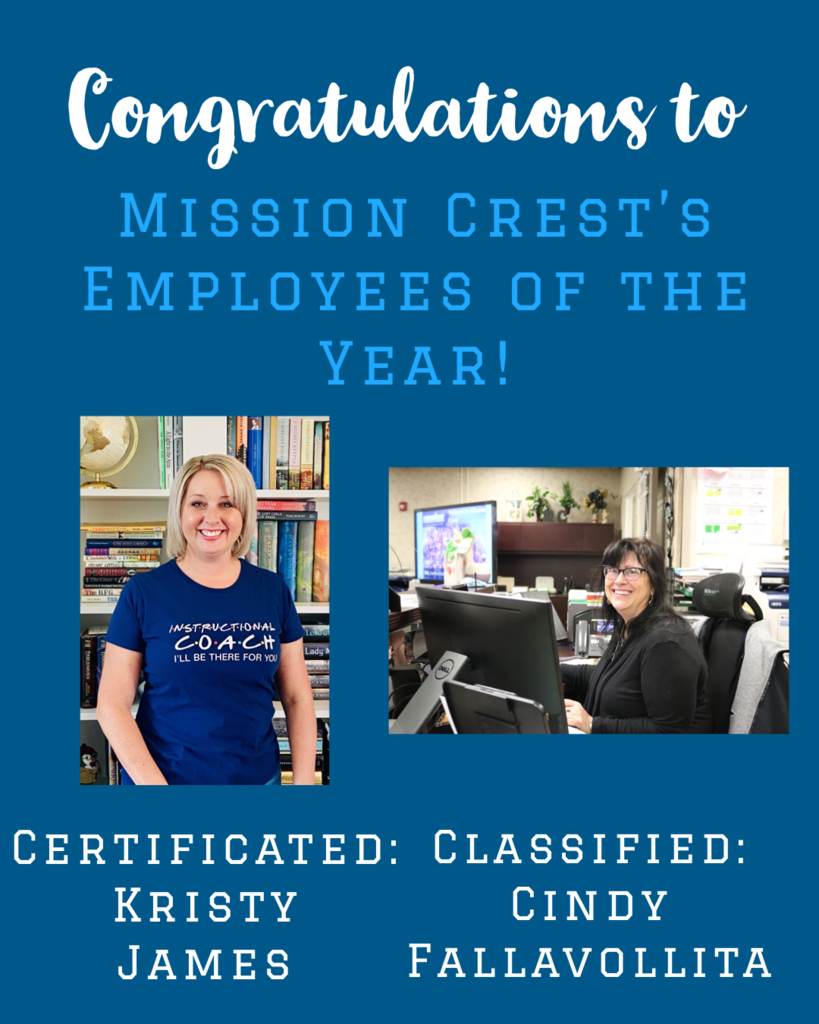 Hello Mission Crest Families, this is Ryan Plescia with an important message. I would like to thank you for taking part in our first week of distance learning. It was exciting for our staff to be able to meet with students through video conferencing and online classes. As we continue this journey together, we will to do our best to provide quality educational services to all of our students. Please take a moment to look at Mission Crest's Distance Learning Plan (Link to DLP). It includes lots of important and current information including email links to staff. As we work remotely, the best way to contact staff is through email. However, you are welcome to call the main office and dial 0 to leave a message. We are checking messages daily. We miss you and please be safe.

MCES: Hello Charger Families, this is Mr. Plescia. The County of San Bernardino in a press release today has placed further restrictive requirements to help stop the spread of the Corona Virus. Therefore, HUSD has made adjustments to comply with this order. Beginning tomorrow (4/9), the MIssion Crest office staff as well as administration will be working remotely. We are here to support you. For the fastest response, please contact our office staff and administration by email. You can also leave a phone message and we will get back to you as soon as possible. All emails and other contact information can be found on the Mission Crest website. For the most current information, please follow us on social media. We thank you for your patience and understanding. Please stay safe and take care.

Good Morning MC Families, Just a friendly reminder. If you haven't picked up your child's Chromebook and need a digital device to participate in digital learning starting Monday, April 6th. We are checking out Chromebooks now until 2:00 PM today with a break for lunch from 11:30 to 12:30. Thank you and we look forward to seeing you (digitally) next week.


Good evening MC Families. Starting tomorrow, our office will be open for phone calls from 9:00 AM - 11:00 AM to help answer any questions you may have. The office can be reached at (760)949-8265. #MCChargeItUp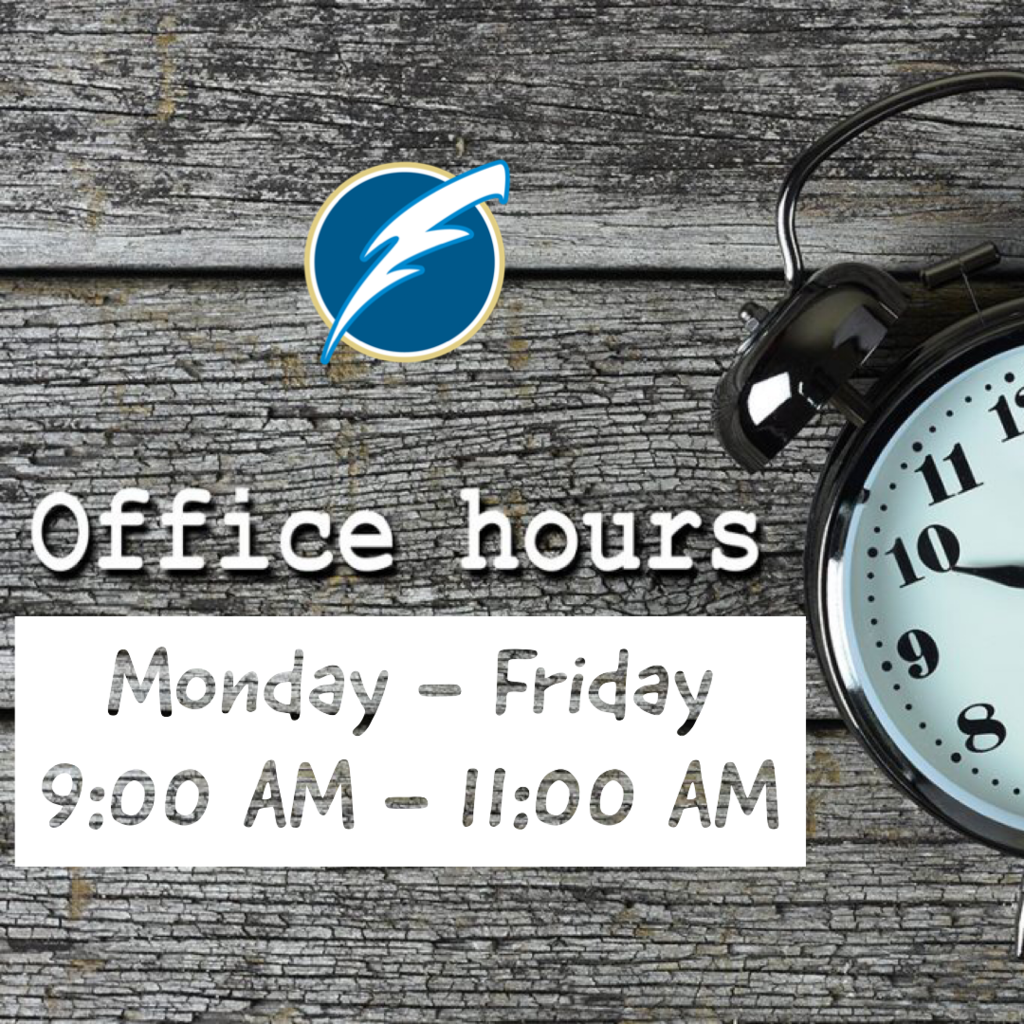 Good Morning Mission Crest Families and Staff, Due to the stay at home order by the governor, the staff at Mission Crest will not be available to answer phones today. We are so sorry for the inconvenience. Please keep watching Mission Crest's and HUSD's Facebook page and/or website for current information including a Chromebook pick up schedule that will occur following Spring Break. Stay safe and hope to see you soon.