Due to rain in the forecast the Hesperian Ninja Warrior Finals will be rescheduled to FRIDAY, APRIL 3 2020. Elementary will start at 8:00 AM, middle school at 10:15 AM, and high schools at 11:15 AM.

Tomorrow, Friday, March 6, Olson Photography will be on campus for Spring Pictures. All students will be photographed and proofs will be sent home with your child for you to place an order if you would like to do so. If you have any questions please contact the office at 760-949-8265.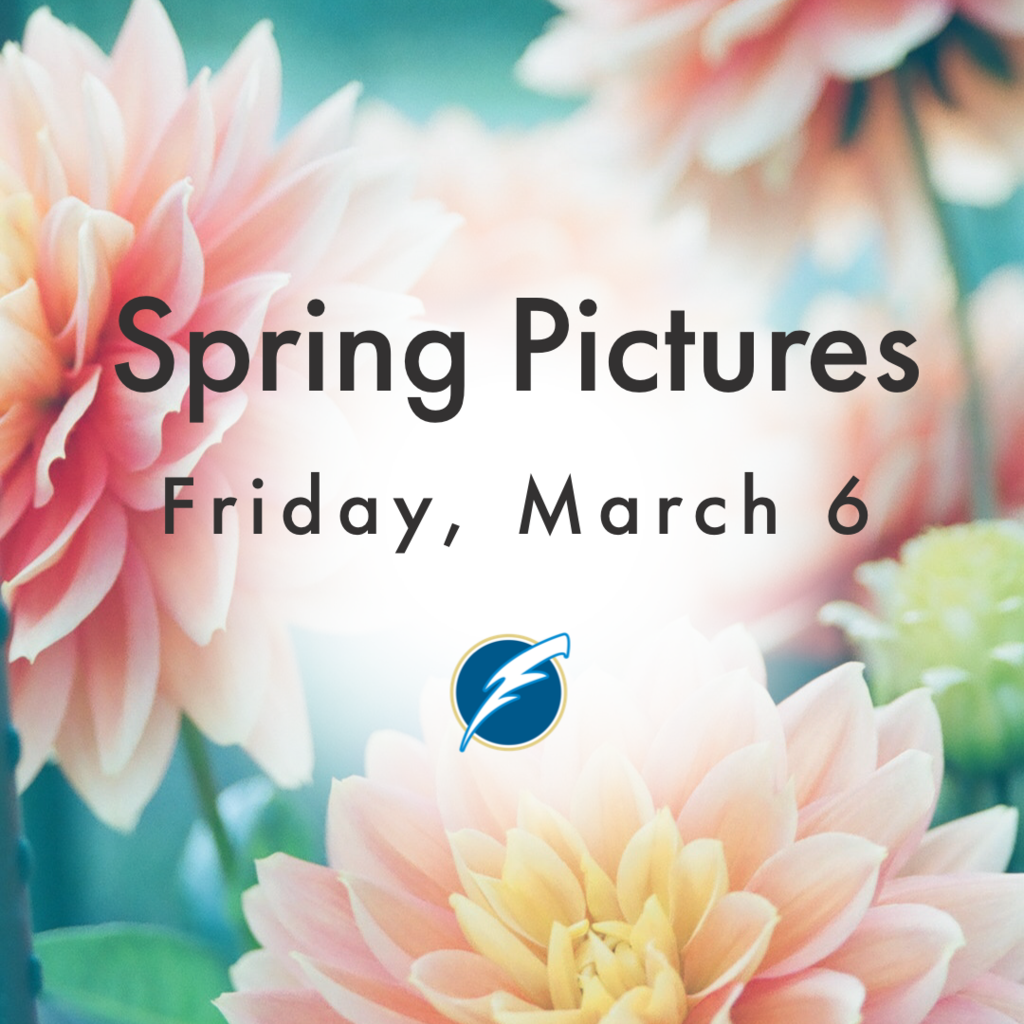 Hello HUSD parents and students. Here is the student calendar for the 2020-2021 school year (next school year). If you would like a hard copy of the calendar or have any other questions please contact the front office at your school.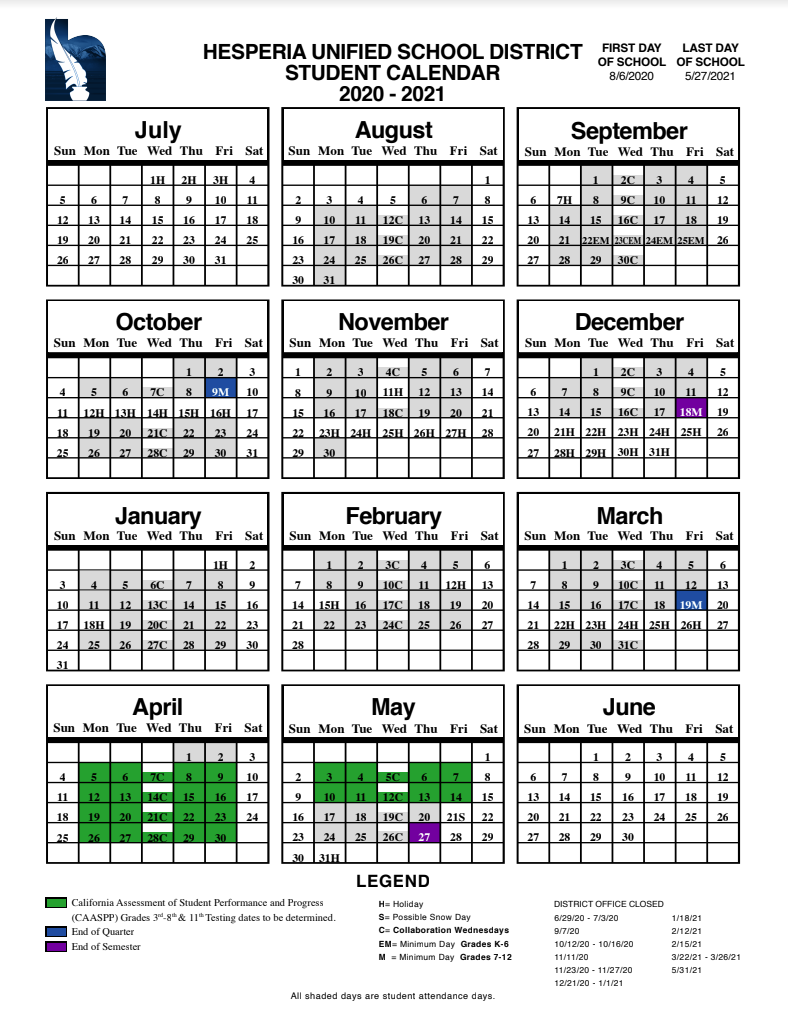 School will be closed on Monday, February 10, in observance of Lincoln's Birthday. Classes will resume on Tuesday, February 11.

Join us tomorrow, February 1st, for the final VEX Robotics competition of the year. Come cheer on your favorite VEX teams! Hope to see you there.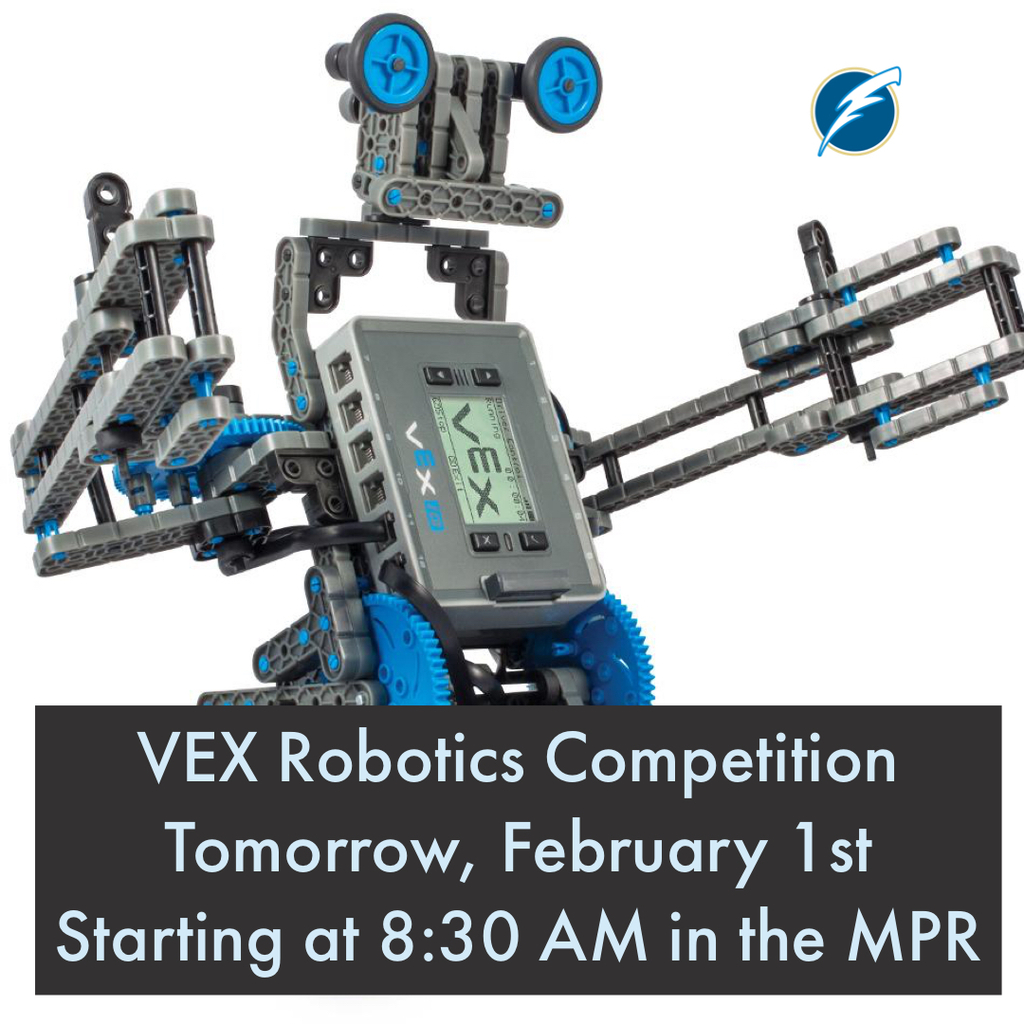 Join us this Saturday, January 11, for our third VEX Robotics Competition of the year, starting at 8 am. Hope to see you there. 🤖 😊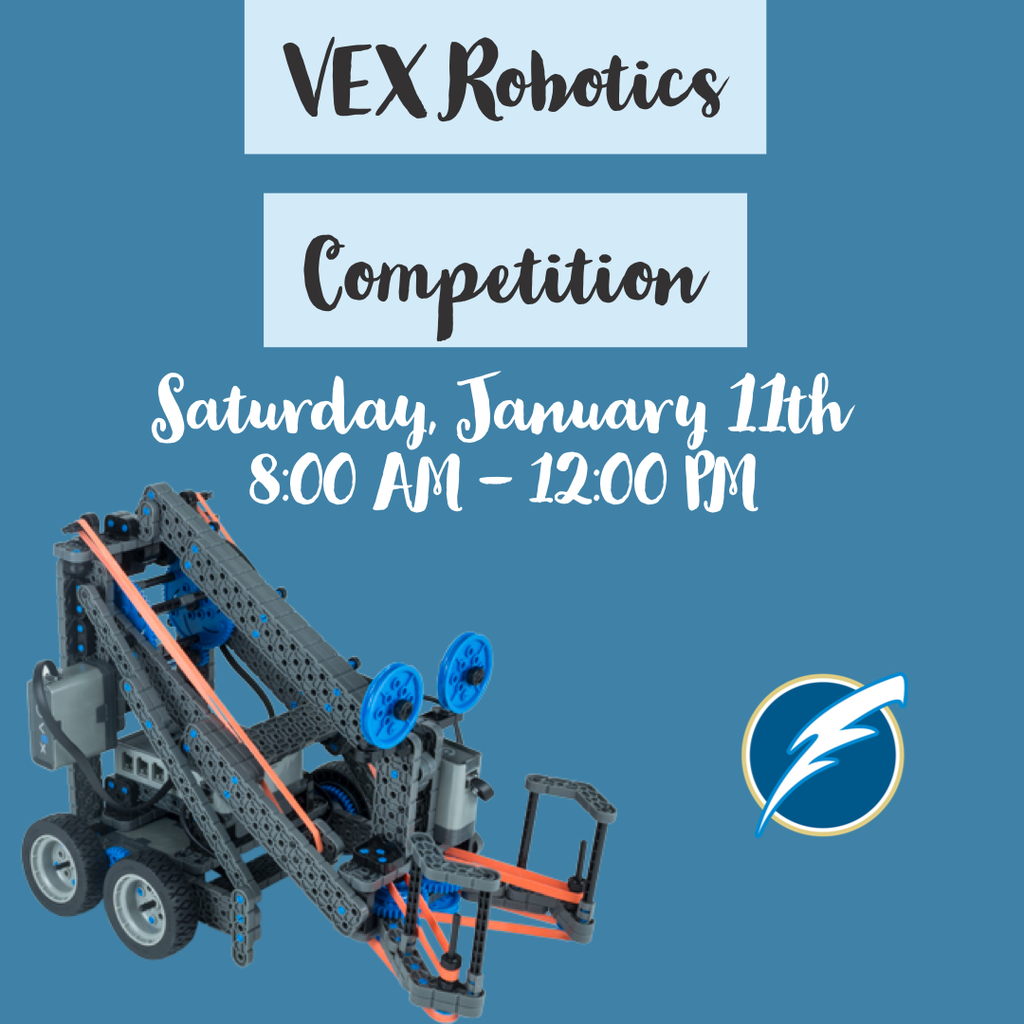 We hope all of our MC Families have had wonderful Winter Break. Can't wait to see you back tomorrow, Monday, January 6 for the first day back of 2020 year! #MCChargeItUp#HappyNewYear#2020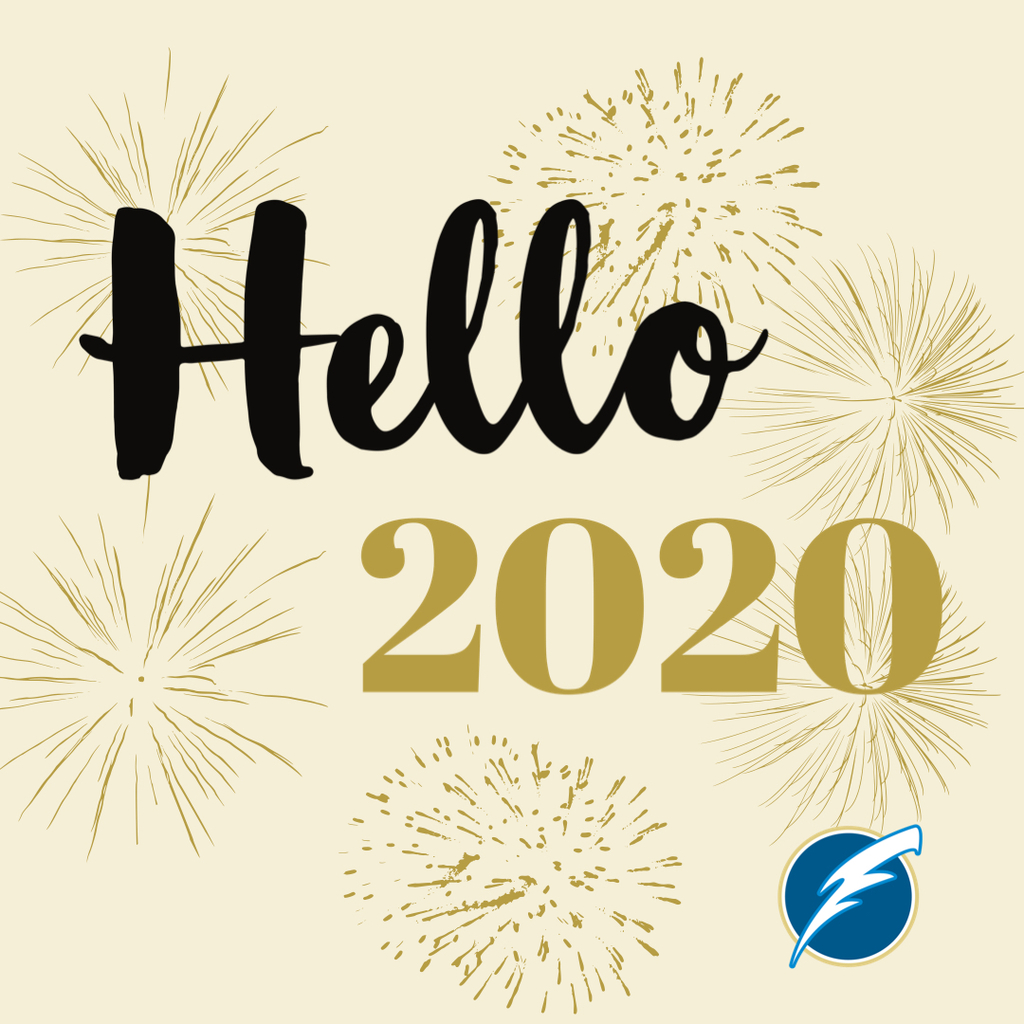 Who's ready to dance?! Please join us for our Ugly Sweater Dance in Friday, December 13th from 4:30 pm - 6:30 pm in the MPR. Wear your ugliest sweater to compete in the Ugly Sweater contest. Flyers will be going home soon. 💃🕺🤗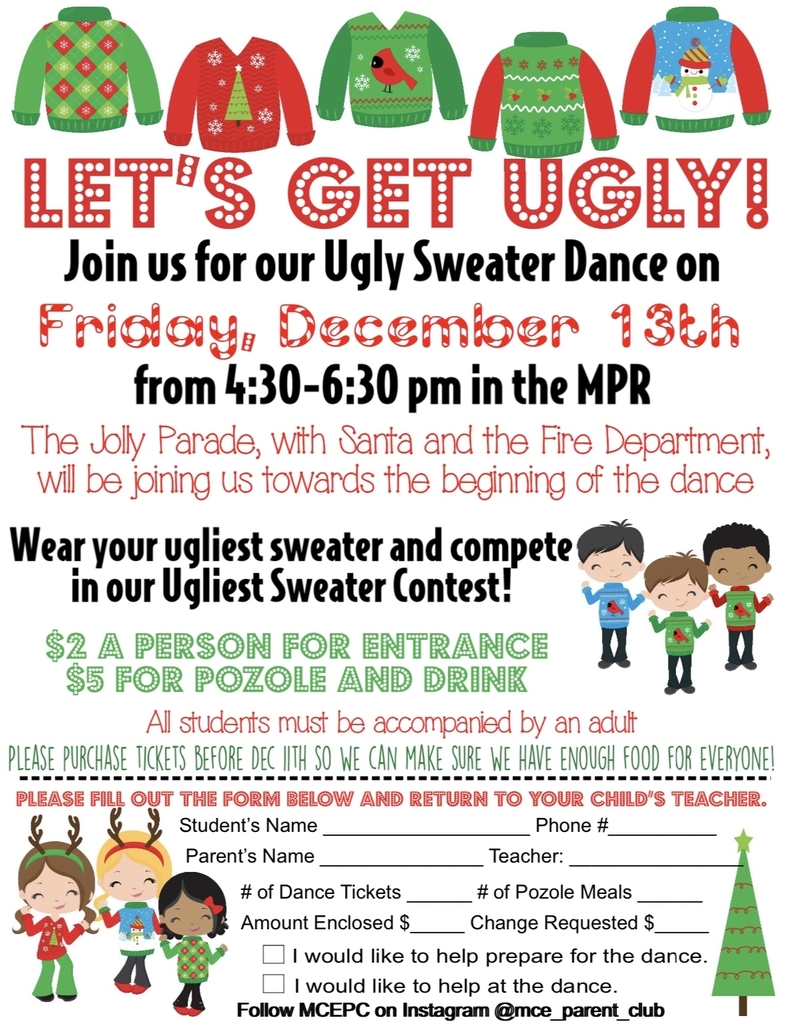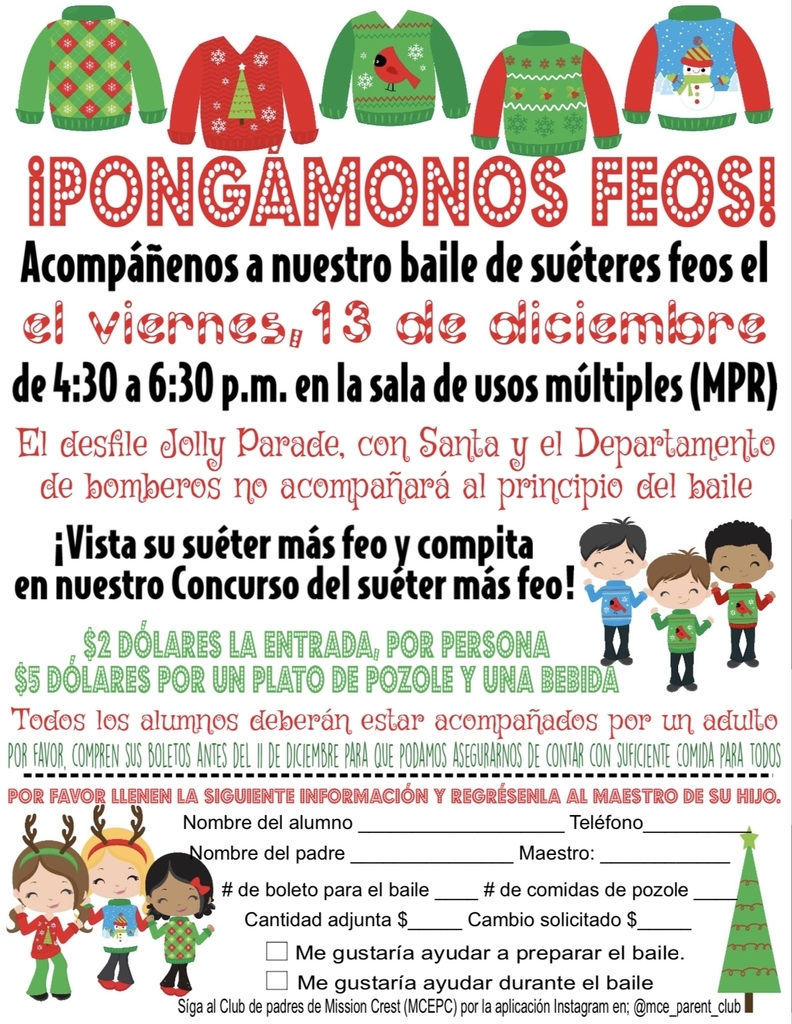 Hello MC Families. We will be holding our annual Santa Shop again this year starting Monday, December 9 thru Friday, December 13. This is a great opportunity to allow your students to shop for gifts for family members all on their own. Parent club is looking for donations of tape, wrapping paper, name label, and tissue paper. If you have any question please contact MCEPC via email at
mceparentclub@gmail.com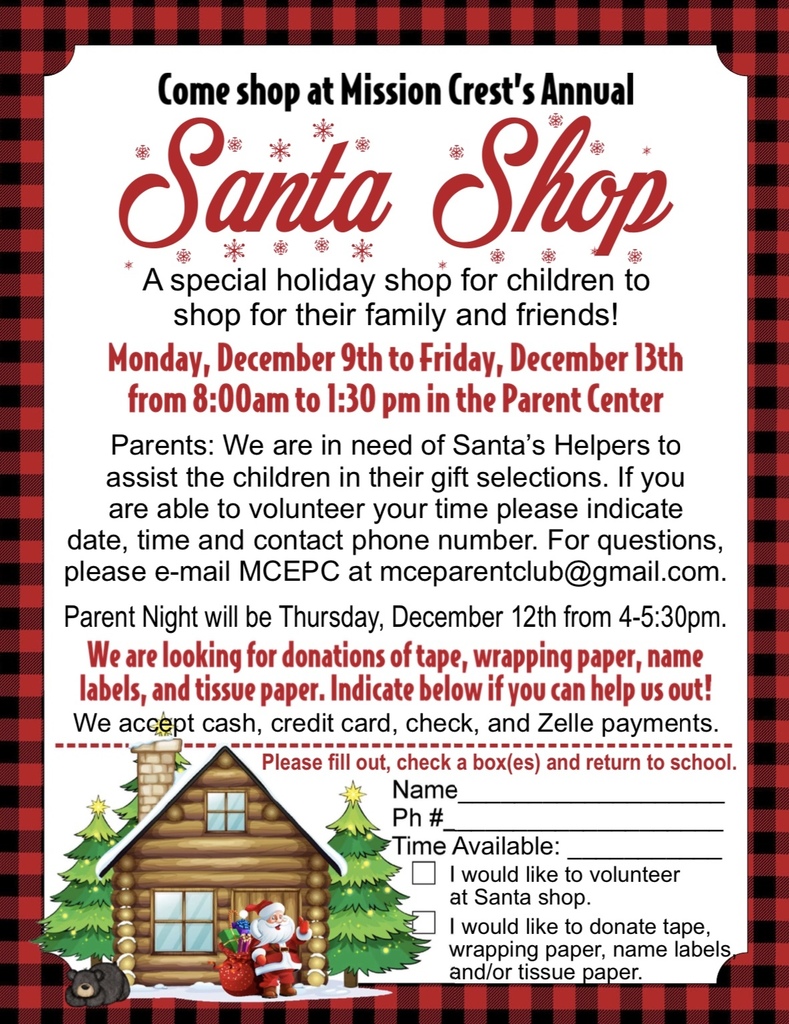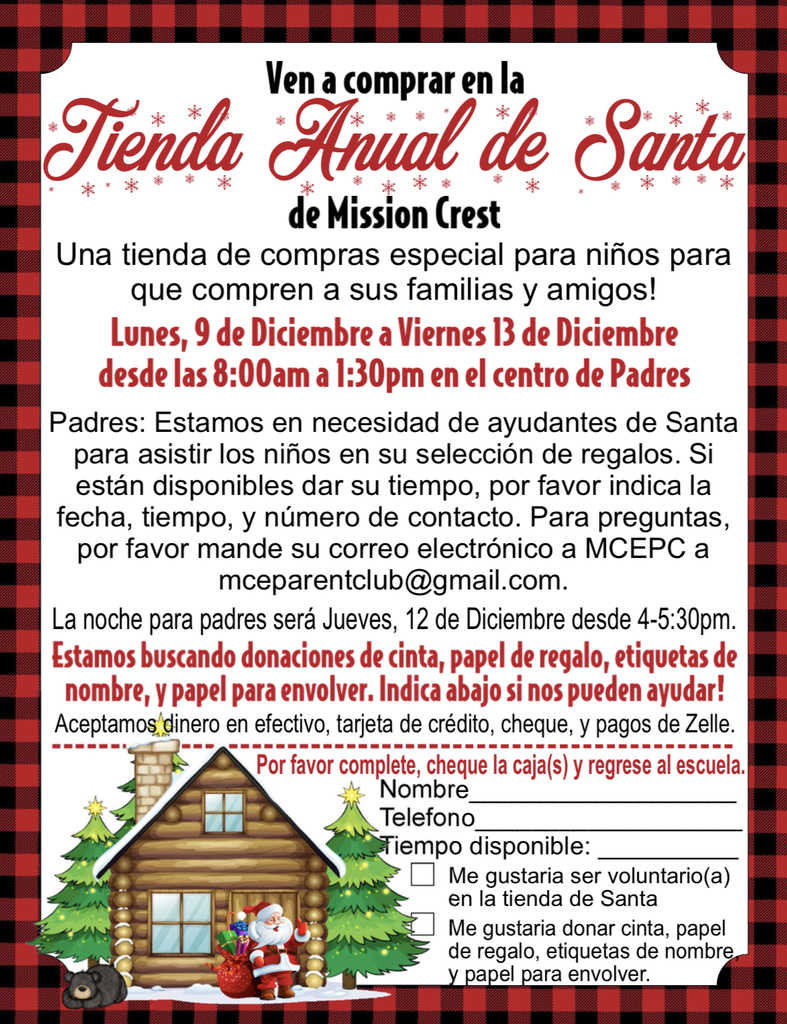 Just a friendly reminder that there is No School November 25-29. Have a safe and restful break. We will see you back on Monday, December 2nd.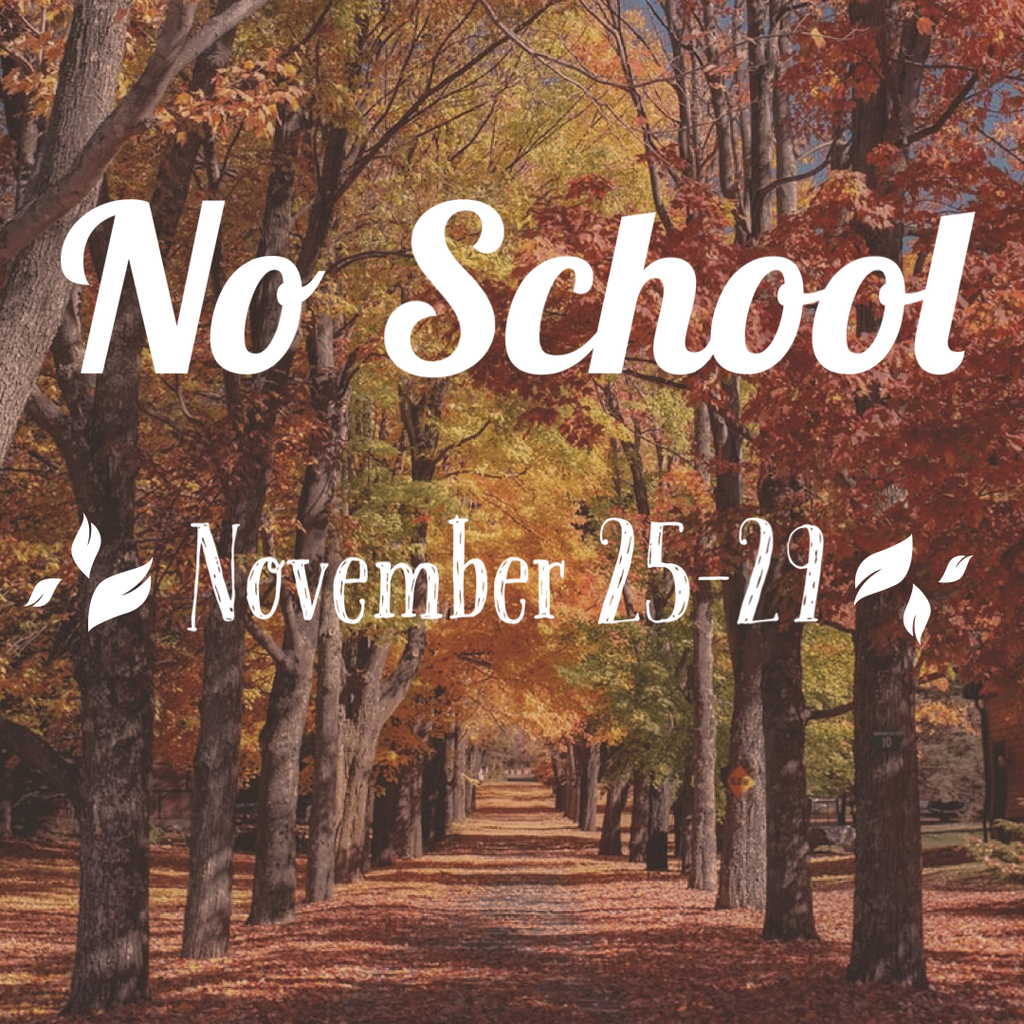 Pajama day! Everyone came all comfy and cozy in their favorite pair of pjs.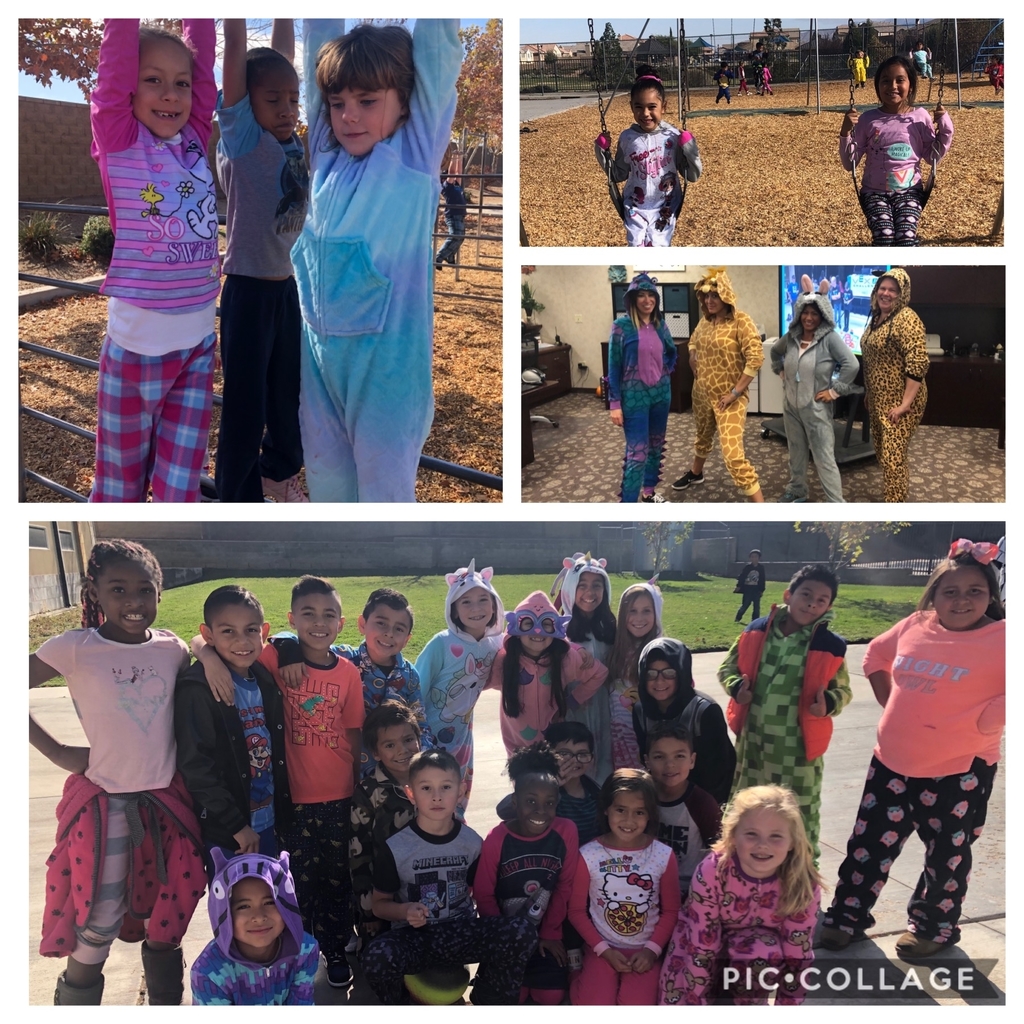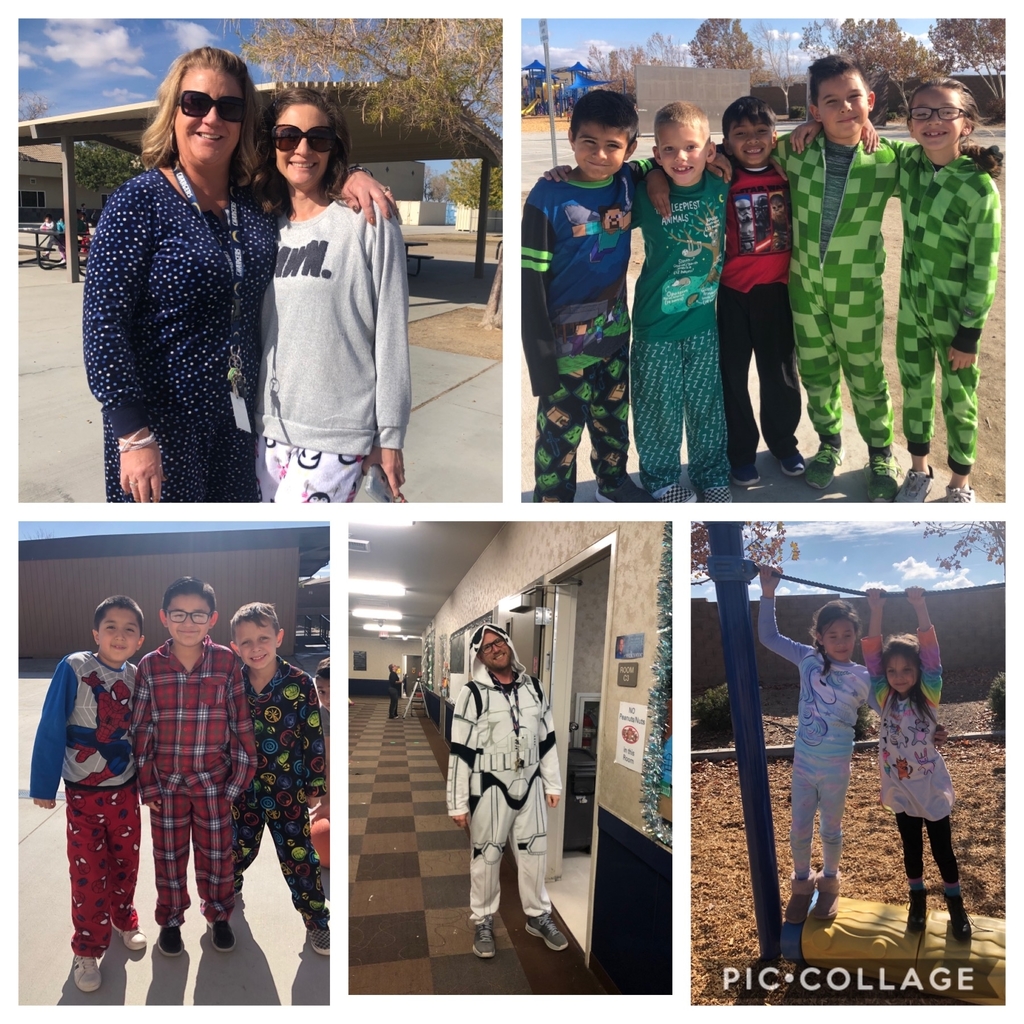 Tomorrow is our Parent Club Meeting at 2:00 pm in the library. Spread the word. We look forward to seeing you there!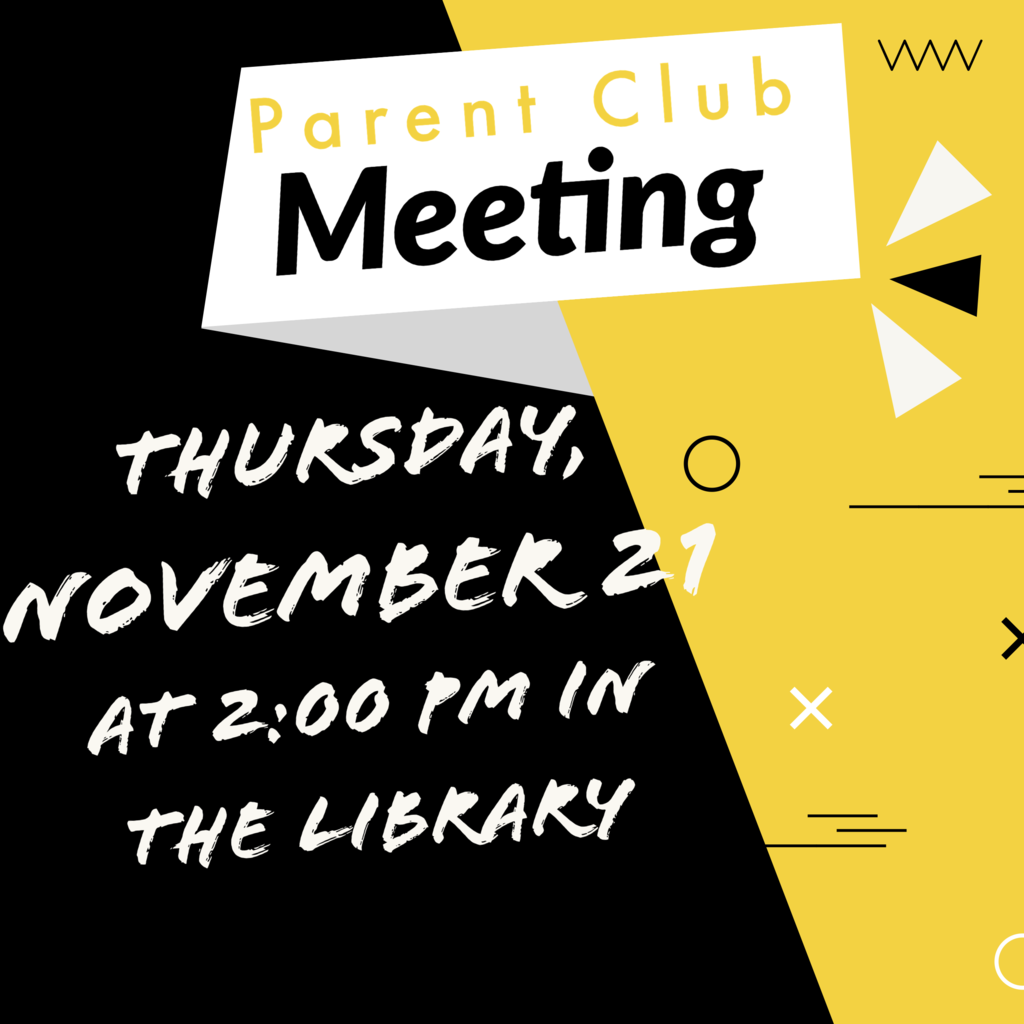 Pajama Day this Friday!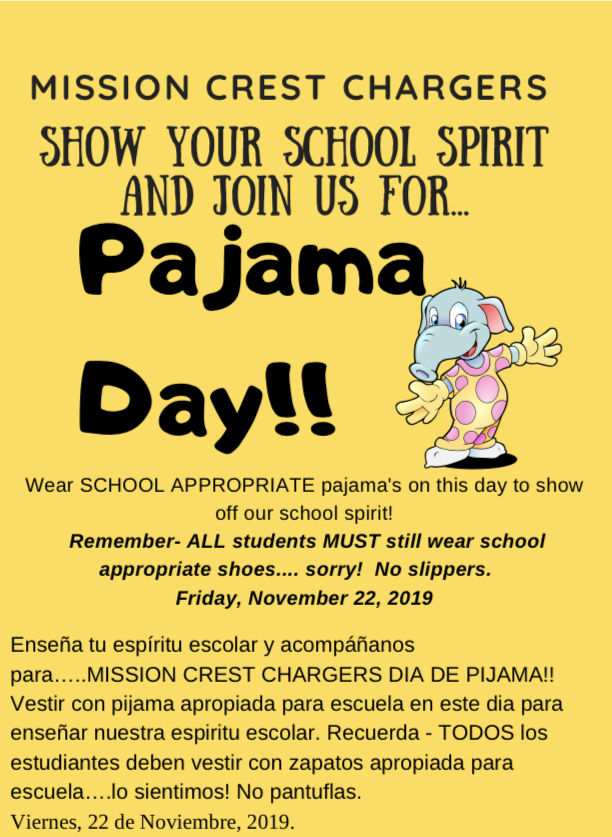 Please join us tomorrow Wednesday, November 20 at 10 am, in room B1 for our second ELAC meeting of the year.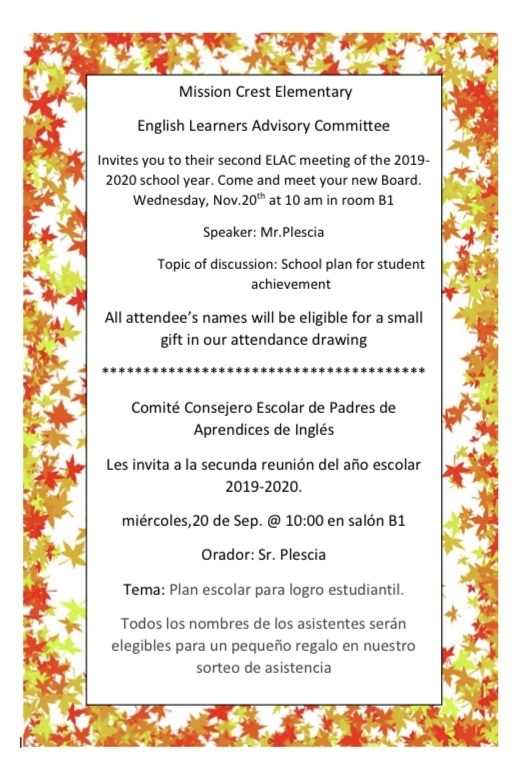 Order your yearbooks today! Take advantage of the early bird special going on now through December 19 for $15. Starting January through March 23 price will rise to $20. Please make checks payable to MCEPC or you may order online at ybpay.lifetouch.com with Yearbook ID code: 12348520.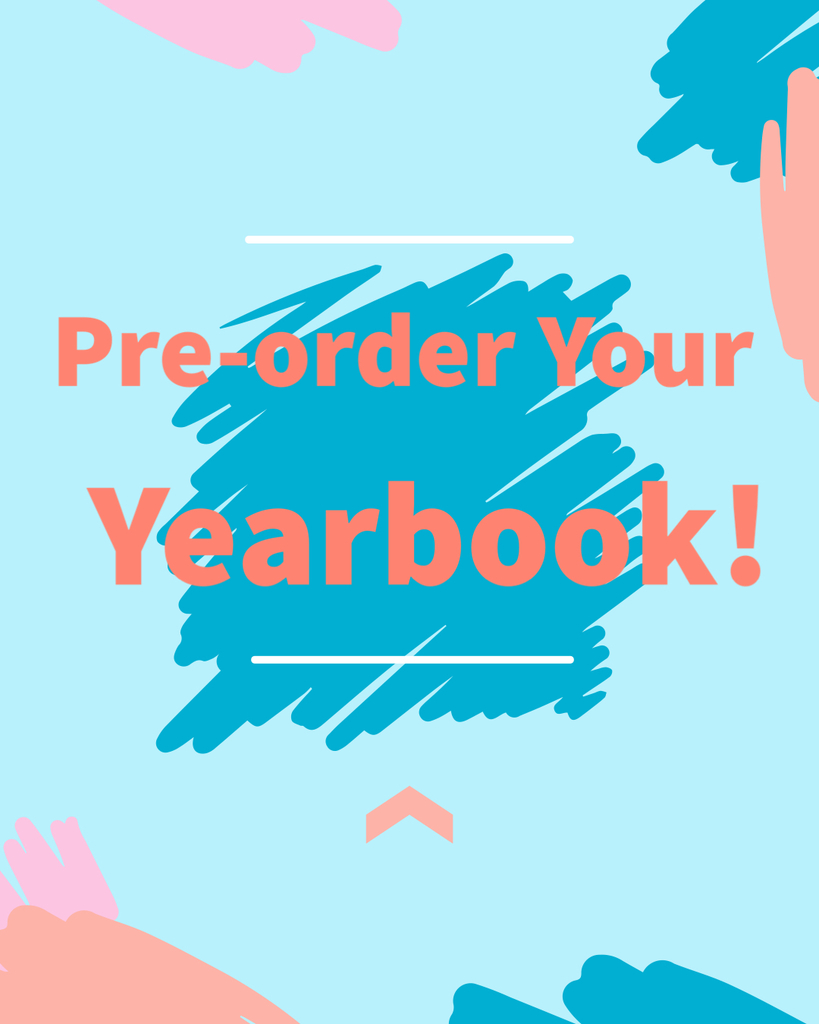 Day of the Dead Gallery Walk on Friday, 10/25. Please contact Tisha Taylor at 760 949 8265 for more information.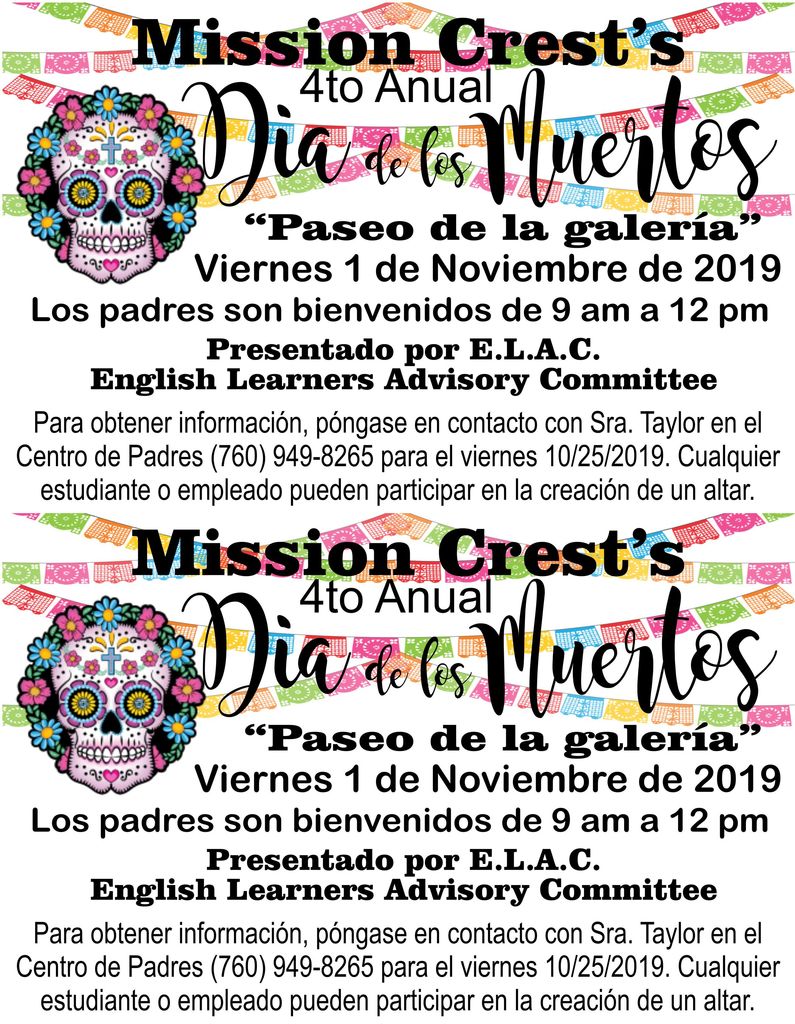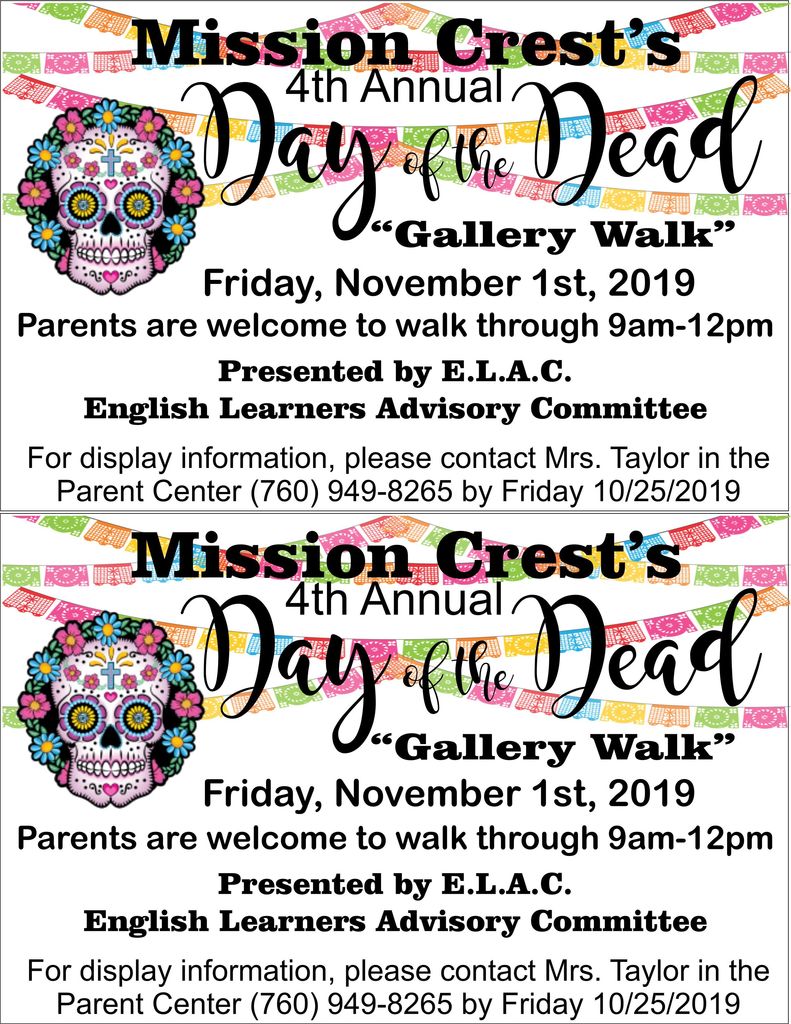 Parent Club sponsored Breast Cancer Awareness Student Walk is tomorrow. Ribbons given for donations are displayed on the Basketball Court fence. Bracelets and pins will go home tomorrow. Also, Friday is the last day to participate in the parent club's popcorn fundraiser.

Hesperia Unified School District will be closed on September 2, 2019 in observance of Labor Day. Classes resume on Tuesday, September 3, 2019. Please have a safe three day weekend!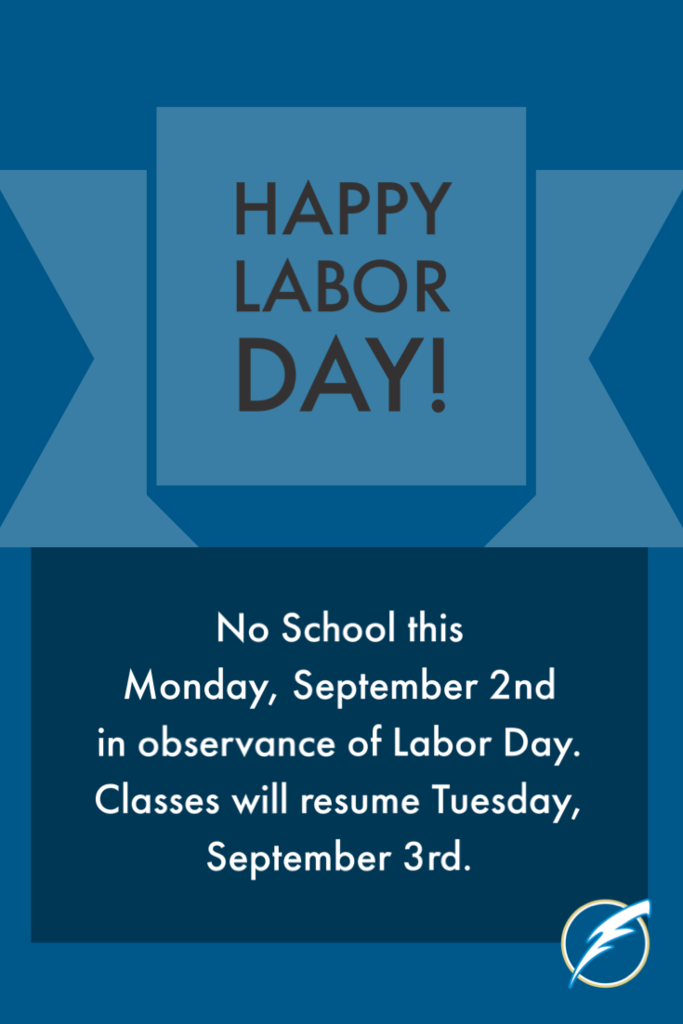 Shout out to our awesome Maintenance & Operations Department for helping keep our school looking its best. #MCChargeitup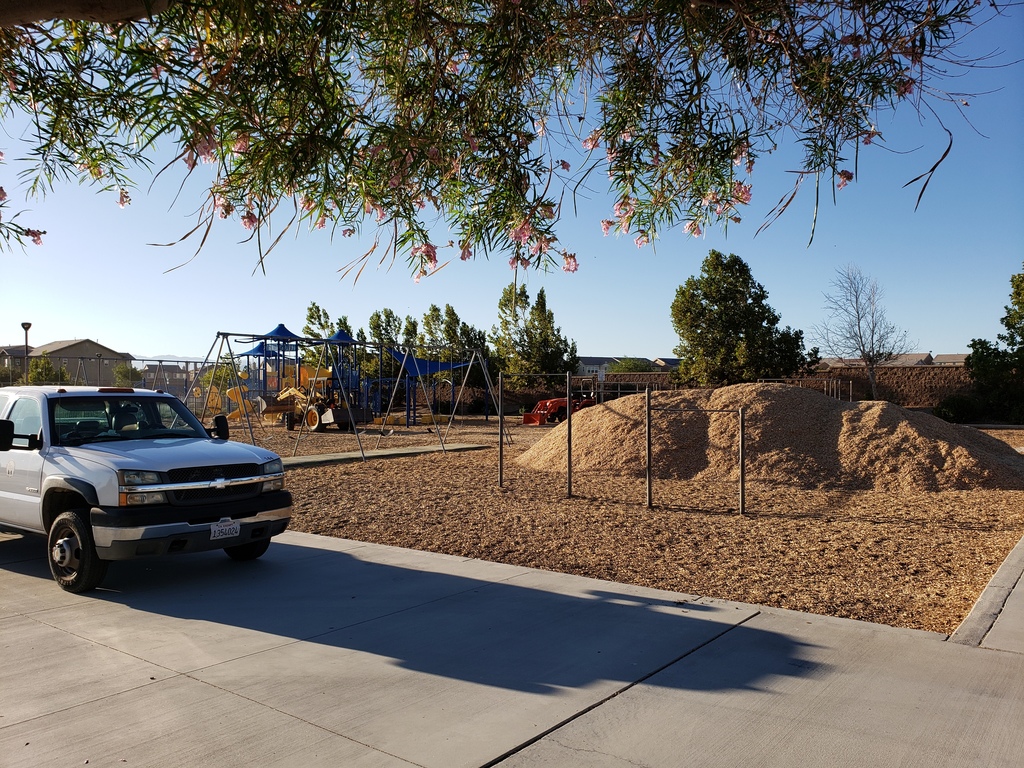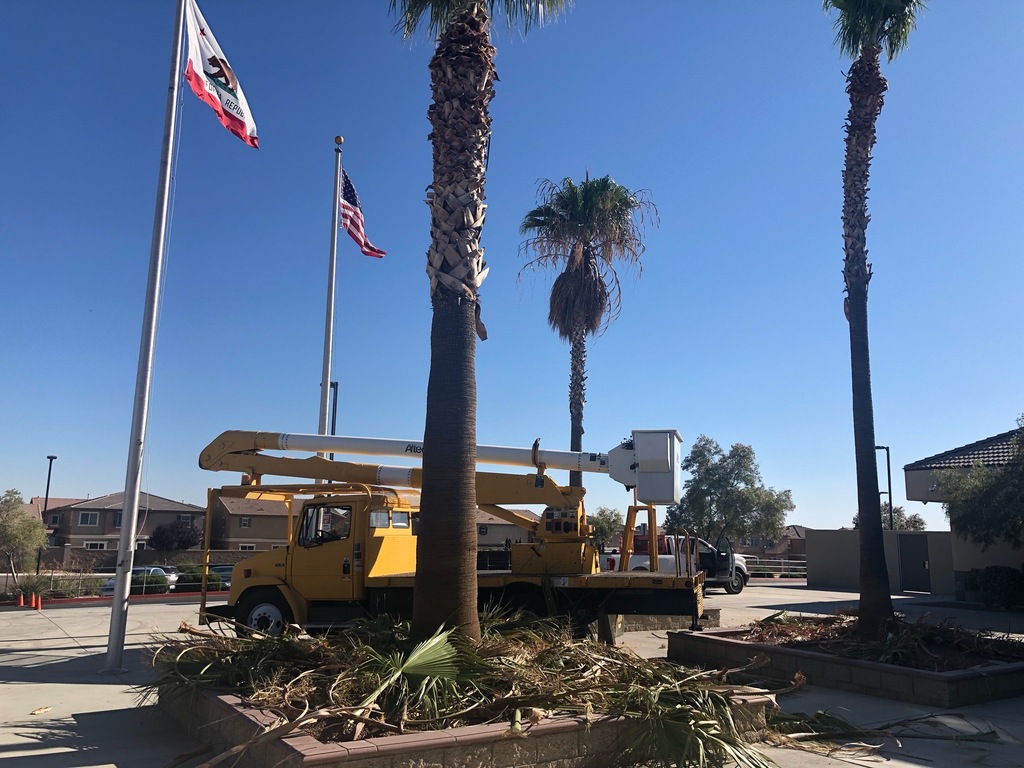 Good morning! Just a reminder today is Collaboration Wednesday which means students will be dismissed early. Instruction for ALL TK and Kinder students begins at 7:30 and dismissal time is 10:09. Instruction for students in grades 1 - 6 begins at 7:30 and dismissal time is 12:51. Thank you! Have a great day!